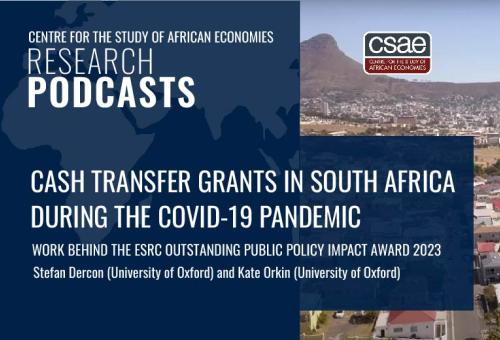 CSAE Research Podcasts Episode 9 on Cash Transfer Grants in South Africa
Kate Orkin wins ESRC prize for Outstanding Public Policy Impact
MBRG lead Kate Orkin has won the ESRC award for Outstanding Public Policy Impact, for her role advising the South African government during COVID-19 and beyond. She influenced £4.87 billion in spending that helped 28.5 million people and saved 5.5 million from extreme poverty.
MBRG Policy work featured in University of Oxford news
MBRG research on cash transfer payments in Kenya and South Africa featured on the University of Oxford news website.